Healthy meals delivered.
Fresh and delicious fully-prepared meals.
Hand-delivered weekly.
Start eating healthy now for as little as $6.90 / meal
Sign up now to get 25% off + free delivery your first week!
By continuing, you agree to our Terms and Privacy Policy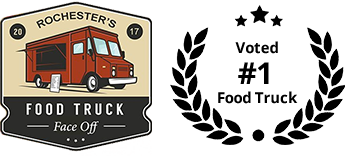 Fresh, fully-prepared meals hand-delivered weekly.
Breakfast • Lunch • Dinner
Gluten-Free, Dairy-Free, Vegetarian Options Available
How it Works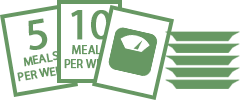 1 Choose a meal plan
Choose what fits your lifestyle. Whether you want to eat our delicious meals a few times a week or every day as part of a calorie-counting weight loss regimen, it's up to you.

2 Select your preferences and meals
Tell us your unique dietary preferences. We'll email you each week with a menu of meals that caters to your tastes. You can sit back and enjoy our recommended selections or select meals yourself.

3 We prepare and deliver your meals
We do all the work! Our gourmet chefs cook your meals to perfection so all you have to do is unpack and heat them up. We hand-deliver meals to your home up to twice per week.
Some of our favorite meals — made with love.
Low in sodium, saturated fats and sugar.
Oatmeal Parfait
with eggs, bananas, grapes, cantaloupe
320cal, 10g fat, 28g carb, 5g fiber, 30g protein
Gluten Free Dairy Free
Coconut Chicken Salad
with seasonal fruit & red onion
330cal, 14g fat, 28g carb, 3g fiber, 26g protein
Gluten Free Dairy Free
Grilled Chicken and Sweet Potatoes
with roasted red peppers, avocado, and coleslaw
380cal, 22g fat, 25g carbs, 7g fiber, 28g protein
Gluten Free
Loaded Egg Bowl
with potatoes, tomatoes, bacon, cheese, and chives
250cal, 13g fat, 17g carb, 2g fiber, 16g protein
Gluten Free
Cranberry Chicken Wrap
with fresh baby spinach leaves
530cal, 14g fat, 69g carb, 4g fiber, 35g protein
Gluten Free Dairy Free
Grilled Herb Tilapia
with asparagus
320cal, 10g fat, 28g carb, 5g fiber, 30g protein
Gluten Free Dairy Free
What our customers have to say.
"Effortlessly Healthy has been the best weight loss program I have ever done. I have had weight issues all my adult life and I have finally learned to eat healthy, delicious meals with the help of effortlessly Healthy. I did a weight loss challenge with Effortlessly Healthy for 8 Weeks and lost 13 pounds.. I couldn't be happier. I have energy and I feel great. Effortlessly Healthy has a supportive and friendly atmosphere. Wonderful program, great food. 'It Really Works'! Thank you Effortlessly Healthy."
-Donna Argento
"I am enjoying my meals and my service. I have a lot less wasted food in my house from buying things and never getting to cook them, and I save a lot of time having things packed and ready to go. Thanks."
-Beth P.
"Just want to say Kudos on your loaded Egg Bowl. This morning was the first time I ever had that. I am not a breakfast order person, but from time to time I have chosen a breakfast meal to replace one of my lunch and dinner ones. I really like the loose egg bowls that are mixed with vegetables etc. My very very favorite now is the loaded Egg Bowl. I know you can't remember this, but any time that bowl is available, I would love to have one instead of a lunch or dinner meal. They are delicious! Just wanted to let you know that! Bless you guys!"
- Debra P.
"All I can say is WOW! I found EH on their food truck, and now I order their meals and have them delivered. How convenient is that? Delicious gluten-free meals. I really hope to see this business do well! A+"
- Chelsea L.
Never worry about preparing your meals, grocery shopping or cleaning again.
Let us do the work for you so you can enjoy your life!
Eat right for as little as $6.90 / meal
View Meal Plans
No commitment. Skip or cancel anytime.