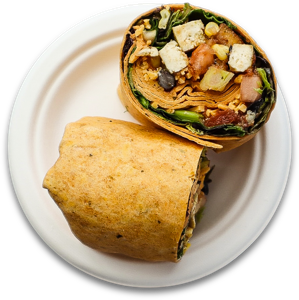 Catering
From corporate functions & lunch meetings to parties & showers we've got you covered. Order safely and enjoy our boxed lunches for your next event!
Call: (585) 254-0078
Office Hours: 8am-3pm M-F
Catering
From corporate functions & lunch meetings to parties & showers we've got you covered.
Order safely and enjoy our boxed lunches for your next event!
Serving companies such as
Golisano Children's Hospital
Canandaigua National Bank
We've Got You Covered
Your guests will love our made-to-order, signature dishes, prepared with the freshest ingredients. Effortlessly Healthy Catering provides the same quality food experience that you enjoy in our Individual Meal Delivery Service and our Mobile Food Truck. We offer a wide variety of healthy options and can create custom menus based on (to fit) to your needs. Our menu includes many gluten-free, dairy-free, and low-sodium options. Your freshly prepared order comes with personalized service, prompt delivery, and delicious flavors that everyone will enjoy. All catering includes the plates, cups, and utensils you need.
Our Customers Agree
"Super easy to book and the food is delicious as always! Thank you :)"
"Always on time with incredible food!"
"People LOVED the pear and gorgonzola salad! Huge hit"
"I can't say enough about the delicious food and excellent service. We've never been disappointed!"
"I was sincerely grateful that you were able to accommodate an increase in my order the morning it was to be delivered. The delivery was on time, the order was perfect and the food was great. Thanks so much."
"We had a great experience. Quick response to my email. Driver was on time and set up and ready to serve on time. Staff loved the food."
"The garbage plates were delicious! Healthy and different! Delivered on time. Thank you!"
"Everyone was very nice and helpful. The food was delicious! "
"Everything Was Excellent! Your young lady helped set up the entire lunch and that was total awesome! Much Appreciated! Thank You for your Spirit of Excellence! Lucy Johns / Eagleview Technologies!"
"Good food, friendly service, customer focused. Our lunch event for 120 people went very smoothly. Thank you!!! "
"Catering through Effortlessly Healthy is so easy. I get exactly what I need for the event at a reasonable cost and it gets delivered on time and set up quickly."
"Arrived right on time, delivery person was very friendly and went out of her way to set up food for us. Everyone enjoyed the food!"
"I use Effortlessly Healthy because they are incredibly dependable, the food is amazing, and the service is top notch!"
"I called basically last min to have food delivered to a family with a patient on hospice at the Episcopal Home. You accomodated me without hesitation!! The family said it was delicious & we're very pleased. Thank you so much!"
"The freshness and quality of the food was great as always and the service was excellent as well - from the person taking the order, to Shaina following up, all the way through to the delivery person. Thanks!"
"The food was delicious and everyone was satisfied with the variety of choices."
"Excellent in all respects. Starting with our planning meeting, which went great, our special day came off with great style. Shania was energetic and thorough in discussing the multiple options available to us. Natalie arrrived on time with our delicious food, pleasantly displayed. She paid particular attention to timely cleaning up as our guests finished eating their entrees. This allowed breakdown of the food buffet to go quickly at the conclusion of the event. We are very happy to have chosen you. We highly recommend your services to any one looking for great catering services at a fair price. We were highly satisfied with Effortlessly Healthy's helpful owners and staff. They approached our event with the reliability, honesty and integrity necesssary for us to relax and enjoy ourselves! Well done!"
Book Us for Your Next Event
From corporate gatherings to weddings, we bring you fresh, delicious meals.
Order Catering Online With Your Credit Card
Order Food Truck and Catering with Direct Billing or Other Payment Method
Please fill out the form below, and one of our representatives will reach out to you.
Or call us at (585) 254-0078.
Thanks!